Podcast
Investigating the Effects of Lean and Dirty Bulking on the Body with Nick Rowe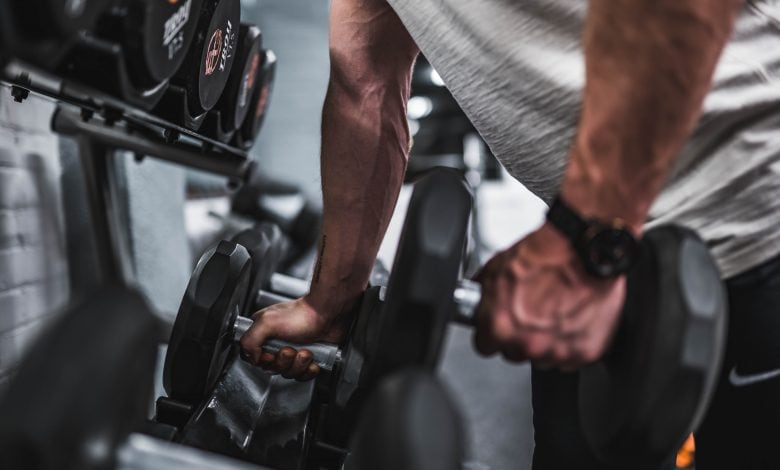 This week on the podcast we spoke with Nick Rowe, a good friend of the podcast and someone Martin has worked alongside for the past 6 months to structure some awesome fitness challenges, all for the sake of science!
We've already released a show regarding Nick's cut and intermittent fasting experiment back in December. If you want to give it a listen you can find it listed as episode #251 or read the show notes here.
Listen to this weeks episode to hear about the three 30-day bulking challenges Nick went through and their results, his different training methods (and some myths he may have debunked about them), and Nick's key takeaways after 3 months of somewhat extreme experimentation!
Three Things You'll Learn
1) The Bulking Challenges
Nick underwent 2 months of lean bulking (200-300 calorie surplus per day) and a month of 'dirty bulking' (1000 calorie surplus per day). Both with the goal of gaining as much lean mass as possible.
His macros for the lean bulk were as follows:
Listen on to hear Nick describe the technicalities that came with each stage: such his experiences with fitting in all his calories and the varying energy levels he faced.
2) Nick's Methods of Training
Throughout the 3 months the area of focus was building mass in Nick's legs. We wanted to see how much of a targeted muscle gain can one achieve by honing in on a few muscle groups. So with this in mind Nick experimented with two different training programs throughout his lean bulk.
In Month 1 Nick trained in a way that was very close to his standard PPL split, however this was mixed with a glutes focused program by Bret Conteras (AKA The Glute Guy). It was 6 days on, 1 off looking like the following:
Glutes, Chest, Tricep (Mon)
Back, Bicep (Tues)
Legs (Wed)
Chest, Shoulder, Tricep (Thurs)
Hamstring, Back (Fri)
Shoulder, Bicep (Sat)
In Month 2, Nick followed Squatober (oddly enough in November) which consists of squatting everyday of training. Again 6 days on, 1 off his training split was as such:
Chest, Shoulders, Tricep, Squats (Mon)
Back, Bicep, Squats (Tues)
Legs (Wed)
Chest, Shoulder, Tricep, Squats (Thurs)
Back, Bicep, Squats (Fri)
Legs (Sat)
Nick detail how much more effective he felt 'Squatober' to be – as he gained 2lbs of mass on his legs alone compared to the month prior. Press play to hear him talk about the occurrence of a plateau, finding that (due to a lack of recovery) his strength began to level off as opposed to his muscular endurance!
3) Key Takeaways About Bulking
The experiments came with many expected results and a few surprises along the way regarding fat loss, muscle gain, and even somewhat surprisingly strength retention after an unexpected layoff.
Nick goes into detail about his thoughts surrounding each process. Possibly most interestingly about the benefits of frequently squatting, which saw him manage to build lean mass and lose body fat simultaneously (going from 20.6%-19.8%, whilst gaining 3.18lbs of lean tissue). A study by the National Library of Medicine found that squatting produced the endocrine response most significant for muscle growth and tissue regeneration and so in hindsight his results perhaps weren't so surprising (unsurprisingly again, Nick states that he would like to revisit this in the future as he feels it's a great way to improve overall body composition).
Overall, from the start of the previous challenge (September 1st) Nick gained 8lbs of lean mass, gaining (5lbs across months of Oct-Nov). Ultimately finding that his biggest gains were in his legs, AKA the targeted workouts worked.
Listen on for Nick's key takeaways for those trying to lose body fat, those trying to gain lean mass, the inefficiencies of 'dirty bulking' and ultimately to find out his opinion on which regime is the best!
---
Thank You To Our Sponsor: Legion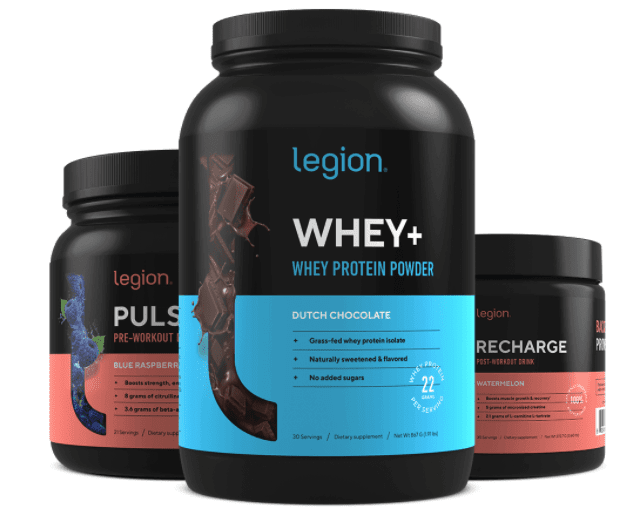 This episode of 20 Minute Fitness is brought to you by Legion, the #1 brand of all-natural sports supplements in the world. Legion prides itself in selling supplements that are 100% transparent, 100% naturally sweetened and flavored, and contain no artificial food dyes or other unwanted chemicals.

The 20 Minute Fitness listeners who are new Legion customers can now get 20% OFF their first order! Go to buylegion.com/SHAPE and use the code SHAPE at checkout and you'll save 20% on your first order, and you'll get double Legion reward points if you're an existing customer!
---
Don't Forget To Subscribe