Podcast
Creating Indestructible Clothing For Extreme Sports with David Wood
20 Minute Fitness Podcast #041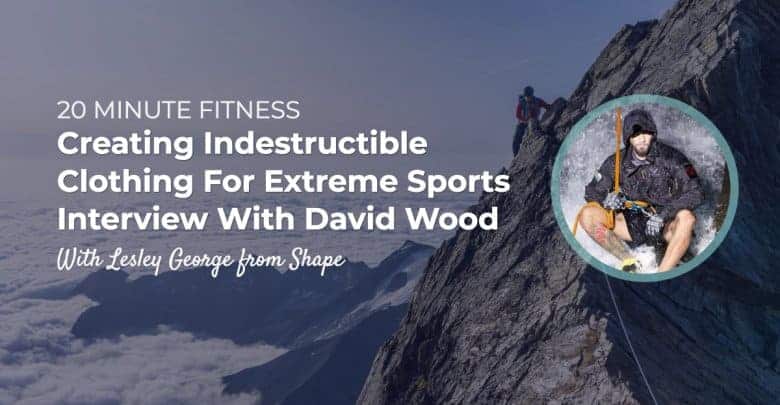 On this week's episode of 20 Minute Fitness we had the amazing chance with David Wood a Marine Corp Veteran and founder of Virtus Outdoor Tactical Gear. We talk with David about his history of being in the Marines and how that has shaped his relationship with fitness. Along with how his service in the Marines and heavy interest in extreme sports lead him to create Virtus, his own tactical clothing company. While on the topic of extreme sports, David tells us about some of his most intense stories from the adventures abroad.
Three Things You'll Learn
1.) How Marine Training Shapes An Athlete
As I'm sure many of you can guess Marine training is no joke. The sheer mental stamina to survive in such extreme conditions is mind-boggling. David shares with us some of the techniques he has used. So you can be a couple of steps closer to being mentally tough like a Marine.
2.) What It Takes To Make Quality Gear
David also chats about his company, Virtus. A specialized clothing line made to last and perform even in the most extreme weather and elements. Virtus clothing is crafted with Patented Engineered Fabric called Virtex. Which is a highly durable material that has unparalleled performance. The people over at Virtus were kind enough to treat our listeners to 20% off all nonsale items and bundles with the code 20MINFITNESS. 
This Is How You Overcome Your Fears & Become A Great Athlete
3.) Stories From The World of Extreme Sports
One of the main sources of inspiration behind Virtus is David's own passion for extreme sports. David has been a long-time adventurer.  He shares some amazing stories like the time he found himself scuba diving in a hurricane. To hear the rest of the story, listen in on this episode!
---
Subscribe To 20 Minute Fitness 
---