Podcast
Body Composition 101: How to Set Your Goals – Part 4
20 Minute Fitness Podcast #006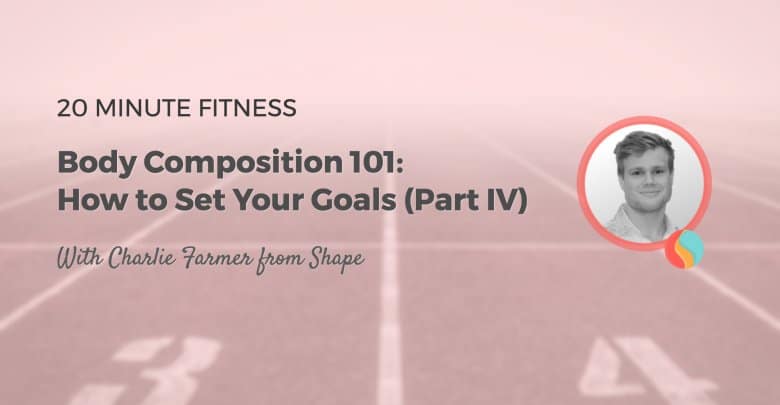 Welcome to Part 4 of our Body Composition Series! Jump to Part 1 ・Part 2 ・Part 3 ・Part 4
Bulking? Cutting? Toning? Learn more about defining the right goals for you.
Learn about what to measure and track our body composition. This episode marks part 4 of our body composition series in which we teach the basics of body composition, what to measure, how to measure and track and set the right goals. After covering various of methods to measure your body composition, our final part of this series covers the right methodology of setting up your body composition goals towards success.
Show Notes
Should I bulk up or cut and lose body fat?
Many people don't really know which direction to pursue and do not have a clear goal in mind when embarking on a their health & fitness journey.
It is important to set a goal to not only keep you motivated but if you don't decide between these two goals then you are destined to a lifelong plateau!
Expanding on this, it is as important to make your progress towards that goal as efficient and effective as possible.
So you know in order to put on muscle you need to eat in a calorie surplus and begin a bulk. You also know in order to lose fat, you should maintain a calorie surplus but how do you optimize your bulk or cut to gain maximum muscle or lose fat efficiently?
A lot of it is down to personal preference, but to truly maximize your efficiency you should consider bulking up when you are below 10% body fat for a man and 20 % for a woman. It is advised to cut body fat when you are 15 %+ for a male and 25%+ for a female.
You will learn all the science behind these numbers in this podcast and how your body fat % affects your hormones, insulin sensitivity and more.
Enjoy!
---
Subscribe To 20 Minute Fitness 
---
You have listened to Part 4 of our Body Composition Series! Jump back to Part 1 ・Part 2 ・Part 3