Podcast
Aging Well Vs. Getting Older with Jenn "JZ" Zerling
20 Minute Podcast Episode #36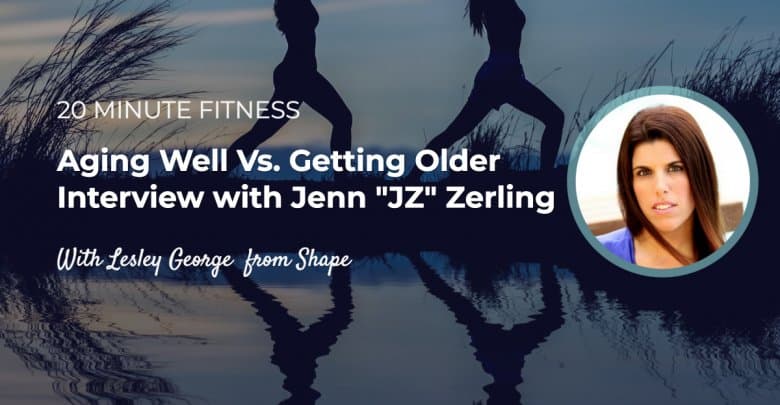 On this week's episode of 20 Minute Fitness we have a very exciting guest, Jenn "JZ" Zerling! She is the author of Breaking the Chains of Obesity: 107 Tools and an Age Management expert. She also has a fantastic podcast called Fit Because! We had the pleasure of sitting down with JZ and talking about the difference between getting older and aging well. JZ has a ton of great tips and amazing advice on how everyone can age better.
Enjoy!
Things You Will Learn
1.) What Is The Difference Between Aging Well vs. Getting Older?
JZ being an Age Management Expert provided some great insight into how we can take charge of our aging process. Learn about the three factors that are the biggest contributors to aging well vs. feeling like you've gotten older.
How Your Body Changes When You Start Eating Healthy 
2.) Why Stressing Less Could Be The Key To Losing Weight
One of those factors that we talked about above is stress. So how big of a role does stress play in our ability to lead long, healthy lives? Listen on to hear JZ's take!
3.) How Big Of A Role Do Genetics Play?
Although genetics can play a big role in the game of health, you do have the ability to work with your genetics to lead your ultimate healthy lifestyle. Find out how in this episode!
---
Subscribe To 20 Minute Fitness 
---