Podcast
20 Minutes With A Professional Rugby Player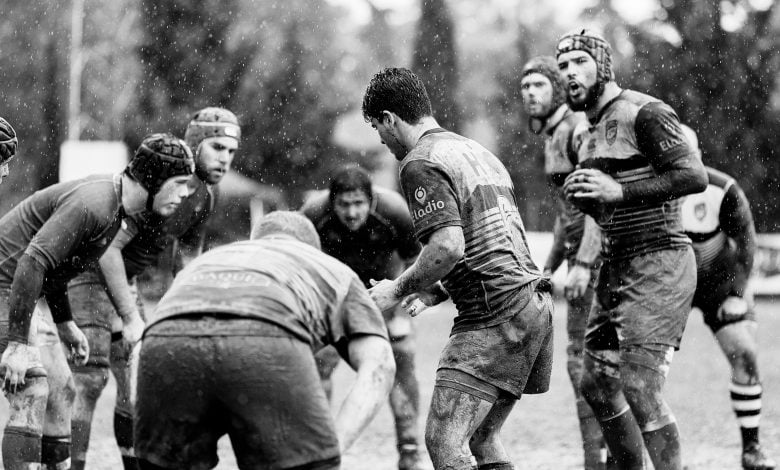 Today on the 20 Minute Fitness podcast, we have a day in a life of a professional rugby player with Rob Stevenson. Rob has signed a contract with a professional team right after finishing university and has been loving every minute of his rugby career so far. But of course, as you might have guessed, there is a lot of work that goes into this, both on and off the field.
Listen to this week's episode to hear all about the training and nutrition plans of a rugby player, as well as the importance of recovery and how Rob personally deals with it!
3 Things You'll Learn
1) Taking Care Of Your Body As An Athlete
As a professional athlete you always have certain goals for your body. When you are younger, and play on a university team, just like Rob did, this goal might be trying to go "all out" every single time when you are on the field. However, as Rob mentioned, his goals shifted now to be more centered around recovery and injury prevention.
Making sure that your body recovers is a critical aspect of being a professional rugby player. According to Rob, this is also the hard part. As being on the field, training or having a game are the exciting bits – the ones that you become an athlete for. However, when it comes to recovery, the focus suddenly shifts from the team to the individual, and things suddenly become less exciting, as well.
Press play to hear more about how recovery is perceived by athletes and what Rob's best methods are in this field!
2) A Day In A Life Of A Professional Athlete
You might think that being an athlete is all about training, but it is much more than that. Rob's days start at 5:30am with a big breakfast that gets him ready for the day. Then he heads straight for a meeting with a team at 7am, where they either focus on past-performance video analysis of the team or prepping the tactics for an upcoming game.
After this, they actually hit the gym for a good 1-1.5 hours. Rugby players have split gym sessions over the week, with having upper body, lower body and full-body days. After taking a little rest, they head to the field and have another 1-1.5 hours fo training there. Then they might have a physiotherapy session after which they are "out-of-office". But the day certainly doesn't stop here…
Listen on to hear how Rob spends his days after he is done on the field!
3) An Athlete's Nutrition
Just like for general health & fitness goals, for great athletic performance, nutrition is absolutely critical. According to Rob, getting in enough fuel in the morning is a must, which is why he normally starts his days with 6 eggs.
In between training sessions, they don'y have much time, so he usually has a quick shake or a greek yoghurt. And the rest of the day, his meals are dominated by protein and healthy carbs.
For non-athletes, a cheat day or two won't break the system. For an athlete, however, bad food decisions come at a higher stake. Press play to hear how Rob is trying to make conscious decisions about his nutrition to avoid his performance being harmed!
Don't Forget To Subscribe!