This week on the 20 Minute Fitness podcast we welcome an expert in an extremely important topic for both physical and mental health: hydration. John Sherwin is the Co-Founder of Hydrant, a company that is on a mission to help people stay properly hydrated. With their raid hydration mix, Hydrant delivers all the essential electrolytes that a human body needs to better absorb and hold the water that you consume during the day.
Listen to this week's episode to learn about why staying hydrated is crucial for your mind and body and how Hydrant will help you achieve this!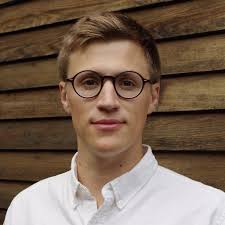 3 Things You'll Learn
1) What Is Hydrant
Hydrant is a rapid hydration mix in a powder form delivered to the customer in a stick pack. Their core ingredients include electrolytes, a little bit of cane sugar and real fruit juice powder. It has absolutely no artificial flavors and the product really focuses on the functional pice helping its consumers to stay as hydrated as possible.
While there are some special reactive use cases, Hydrant is not strictly a sports drink and is really for anyone and everyone. You are encouraged to mix the powder in your first cup of water in the morning and still drink the same amount of water as you normally would throughout the day. This way Hydrant will help your body with maximum water absorption and retention.
Tune in to learn more about the benefits these small Hydrant packages can offer!
2) Hydrant Vs Traditional Sports Drinks
Since the 1950s, traditional sports drinks have been high in carbs and their ratio of electrolytes tries to match what you lose in sweat. Meaning that usually, two main ingredients in these sports drinks are sodium, which they are really high in and potassium in small amounts.
In contrast, Hydrant focuses its formula on Oral Rehydration Therapy (ORT), which is built on 3 core principles. First, they have the right combination of electrolytes and sugar, which helps you absorb water faster. Second, the Hydrant mixes have low osmolarity (or concentration). This helps the water naturally flow down on osmotic radiant into your bloodstream. Third, they have a high amount and the right balance of electrolytes.
Press play to hear what these electrolytes are and why they are key for hydration!
3) Why Is It Important To Keep Hydrated
The importance of hydration is something that you mostly notice when you are not hydrated enough. There are multiple symptoms, both physical and mental, that come with dehydration. Initial symptoms can include thirst, fatigue, and headaches. While in the long-run you might experience things like dry skin, cramping, and bad mood.
About 75% of Americans suffer from dehydration and according to John one of the main reasons behind this is that a lot of people are lacking the education around hydration and how it impacts their lives. Therefore, the team behind Hydrant is dedicated to keeping you more mindful about hydration throughout the day.
Listen to this week's episode to learn more about the negative consequences of dehydration and how you can prevent it!
---
Don't Forget To Subscribe