Podcast
20 Minutes About CBD & Its Benefits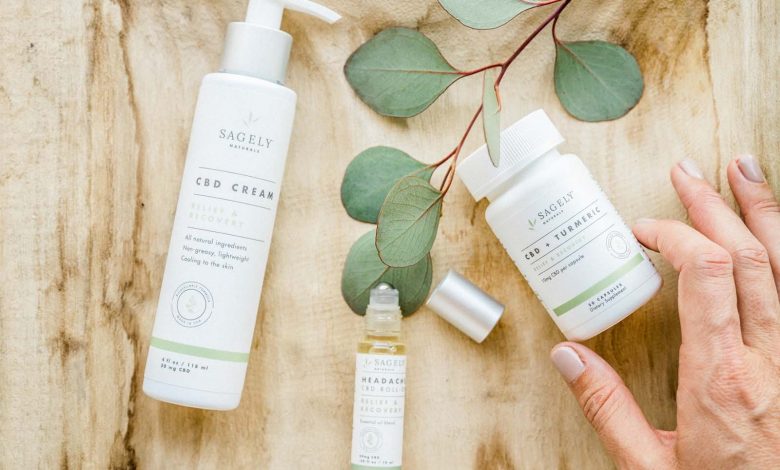 This week on the 20 Minute Fitness podcast, we're entering the world of CBD with Kerrigan Behrens, the Co-Founder of Sagely Naturals. Kerrigan tells us how she used to suffer from chronic back pain that she had not been able to relieve with anything until someone introduced her to CBD. Despite having a variety of products available on the market, she couldn't really find any approachable and trustworthy brands, which has led her to the founding of Sagely Naturals.
Listen to today's episode get an introduction to CBD, learn how it works in the body and which
Sagely Naturals
product would work the best for you!
Three Things You'll Learn
1) CBD & Its Use Cases
CBD or Cannabidiol is a compound that comes from the cannabis plant. Unlike THC, another compound found in the cannabis plant, CBD doesn't have psychoactive effects. However, it has anti-inflammatory and antioxidant properties and has neurological benefits. The use of CBD for stress, pain, and sleep management is also being widely studied.
CBD can take many forms, for instance, Sagely Naturals specializes in supplements and topicals creams and oils. Different forms work differently. Through the skin and under the tongue, CBD absorbs faster and tends to be more efficient. And when it comes to dosage, you really just need to experiment according to Kerrigan. Press play to learn more about the different benefits of CBD!
2) How Does It Work In Your Body
CBD interacts with our endocannabinoid system, which regulates many functions in the body, including your memory, mood, digestion, pain, cardio, and more. This is why it works well for things like inflammation and nerve pain.
Painkillers don't work for inflammation, but CBD can help reduce it with its anti-inflammatory properties. Nerve pain is also very hard to treat but CBD can help with that as well as it basically blocks your brain from transmitting the "idea" of nerve pain. Finally, with sleep, while it's not making you sleepy, it can support a more restful sleep by reducing the number of times you wake up throughout the night.
Tune in for more information about how CBD works in your body and to hear about its potential risks!
3) Finding The Best CBD Product For Yourself
If you are new to CBD, you might feel overwhelmed as there is really a lot to learn at once. This is why Sagely Naturals is trying to make it as easy as possible by making their products function specific. Because according to Kerrigan, the best way to go about finding what you need is to start with what effect you are looking for.
Sagely Naturals has three main collections. Relief and recovery is their best selling collection, which has products focusing on things like workout recovery and easing discomfort. The calm & centered products are for stress relief, while the drift & dream ones help with sleeping.
Get to know the Sagely Naturals products from today's episode and how you should choose the right format once you know what benefits you are trying to get out of CBD!
---
Further Resources
---
Don't Forget To Subscribe
---
Photo credits: Sagely Naturals