Podcast
10 Micronutrients That Supercharge Your Fitness
20 Minute Fitness #10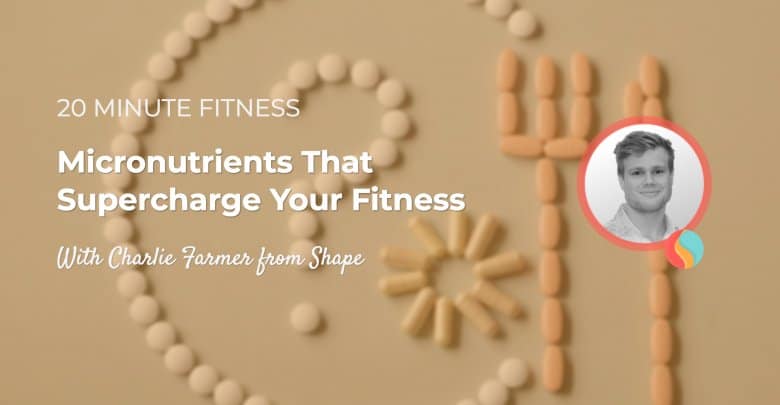 Welcome to this week's 20 Minute Fitness Podcast all about the power of micronutrients! All calories aren't created equal. A lot of us are well informed about macronutrients but few have of us understand the difference between eating 30g of fat from an avocado compared to a pizza. Indeed the nutritional value of an avocado comes from its micronutrients such as its vitamins and minerals. Micronutrients can easily be forgotten in the bigger picture of your diet and nutrition plan. However, by being aware of where these nutrients naturally occur can help you up your intake!
For more info on mindful eating and nutritional habits, check out our blog post it!
In this episode, we explore the ten most important micronutrients that are scientifically proven to be essential for a number of different bodily functions. From vitamin D to potassium, we will be talking about the importance of these minerals. Along with their effect when introduced to your diet.
Learn more in this 20 Minute Fitness episode of how you can utilize micronutrients to supercharge your fitness.
Episode Resources
Assessment of Total Choline Intakes in the United States
Magnesium and the Risk of Cardiovascular Events: A Meta-Analysis of Prospective Cohort Studies
---
Subscribe To 20 Minute Fitness 
---
Want to Spread the Knowledge?
Help us spread the word, click here for a pre-populated tweet! Thank you!
We Would Love to Hear From You!
Have a topic you want 20 Minute Fitness to cover? We're all ears! Leave a comment below.
Enjoying the podcast? We'd so much appreciate a second of your time for you to leave a rating and review on iTunes. Simply click on 'View in iTunes' to get started!
Send us a screenshot of your review to lesley@shapescale.com and we'll send you a thank you gift!